Making a Beeswax Solar Melter
---
I first bought a 12" X 17" Styrofoam cooler which I lined with aluminum foil.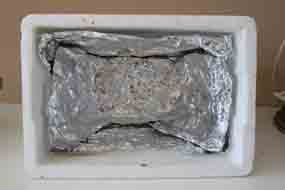 I cut out part of the lid and inserted a piece of Plexiglas held in by duct tape.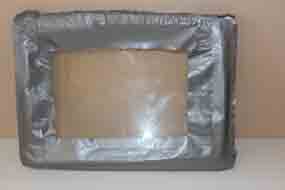 Inside I placed a small plastic box covered with fine window screen held on by clips purchased from an office supply store.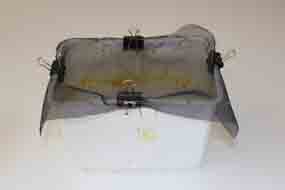 Finally the small plastic box was placed in the container and the lid was attached.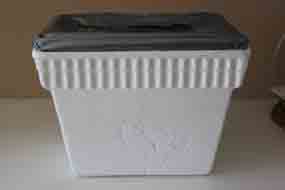 To use the melter:
- Put about 2 in. of water in the bottom of the small container.
- Attach the screen to the top of the small container using the 4 clips.
- Place the wax from which the honey has been squeezed on the screen.
- Place the small container inside the Styrofoam cooler.
- Place the lid on the cooler and use duct tape to secure the lid to the cooler.
- Put the solar wax melter outside and tilt it toward toward the sun. In a few hours the wax should be melted and will drip into the water at the bottom of the small container. Remove and scrape the contents "slumgum" that remains on the screen. Dispose of the "slumgum" and dip out the clean wax that will be floating on top of the water in the small container with a strainer.
- Pour out the water and begin again.