Eldorado Windy Farm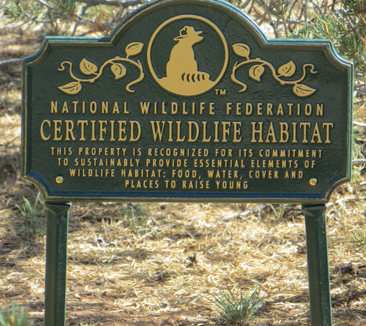 Eldorado Windy Farm lies in a beautiful location and although it is small it is affected by the changes of each season. The farm is situated at the southern terminus of the Rocky Mountains in New Mexico at almost 7,000 feet above sea level. It sits on top of a hill in the high desert, sparsely covered with Pinon pines, One-seeded junipers, Chamisa and Cholla cactus stretching out for hundreds of miles around. From the farm you can see six mountain ranges - the foothills of the Sangre de Cristos, Jemez, Ortiz, San Pedros, Sandias, Monzanos as well as the Cerrillos Hills and on a clear day Mt. Taylor in the far distance. The farm is on land covering 1.43 acres. The soil is caliche covered small-particle clay that hardens like adobe without moisture.
The house is the focal part of the farm surrounded by a vegetable/herb garden, a fruit tree orchard, a lavender garden and an enclosed flower/herb garden. Behind the house is a animal sanctuary with a small pond and flower garden a bird feeder in the center and a refuge of chamisa plants on the side in which the animals can hide.
The weather at the farm ranges from the mid 90's in the summer to -10 Fahrenheit in the winter. The first killing freeze occurs in late October and the snows begin in late November. The first frost-free planting date is May 15. Fortunately most of the time the many days of clear skies in the winter melt the snows within a couple of days. Since the farm is located in the high desert precipitation is usually between 9 and 12 inches each year, less in drought years. Most of the moisture comes from the melting of the winter snows and the monsoon rains which come from the south out of Mexico during the months of July and August. The wind blows all year round, but especially in the spring when it blows up to 50 mph!
---
This website will be updated at intervals through out the growing season. Keep up with the progress of each section of the farm. As the flowering plants begin to bloom the blooming tables in the Data section of the Pollen Study will reflect the progress.
---
The farm was chosen to be on the 2012 Eldorado Area Gardening Tour that was held on Saturday, June 2.
---
---
Please contact me for further information at:
Ken Bower